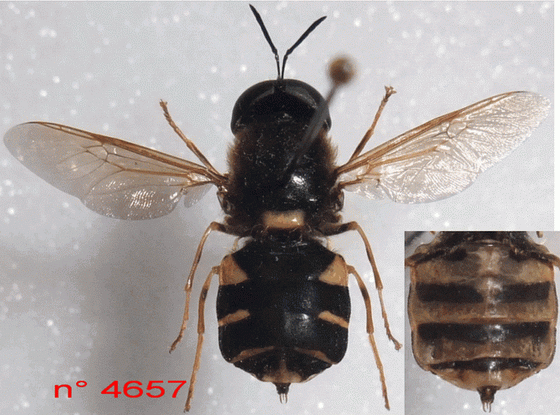 Stratiomys potamida (male) (7) (Stratiomyidae)
© Diptera.info & balmer


Welcome to the Diptera.info site
This is an interactive site for dipterists from all continents dealing with all aspects of dipterology (the study of Diptera: flies and midges) and dipterists. Here you can submit all your links to dipterological websites and events, post your dipterological queries in the forum, submit articles and news on Diptera, and contribute pictures for the Diptera Gallery. Submissions are open for members and members can contribute to the forums.
If you are dyslexic, please, select the 0_Dyslexia theme in the Theme Switcher panel in the left column.
Enjoy the site and keep helping to build it up to a significant entry point for dipterological research.
The donations received for Diptera.info for the year 2022 so far covered just over half of the total costs to host the site. With everything that has been happening in the World over the last few years and with inflation running out of control in many countries as well I realise that we all have to make ends meet. So, many thanks to the generous supporters who were willing to donate nevertheless! [29 December 2022]
Paul
Copyright © Images in Diptera Gallery and Forum of their respective owners. Images can only be used on other websites and publications after permission was obtained from the owner of the image.