Posted by Widus on 28-11-2020 13:07
#1
---
Hi,
I can't put a name on these two female Drosophila specimen. They were collected August 25, 2020 from a jar in which I raised
Culex pipiens
f.
molestus
larvae that contained a few stems from flowers bought at the market. The jar was closed so the
Drosophila
larvae are likely coming from these stems. These two
Drosophila
might belong to the
repleta
group but none really fit perfectly in my opinion. What do you think?
Christian
P.S. Click on the images to enlarge them.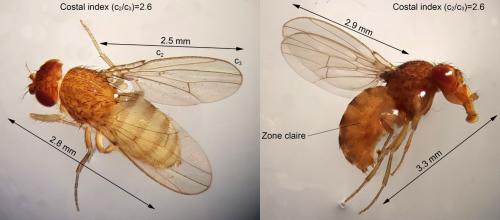 Christian Widmann : Suisse : Lausanne : 1010 : 25/08/2020
Altitude : 632 m - Taille : Corps (2.8-3.3 mm); ailes (2.5-2.9 mm)
Left, specimen 1; right, specimen 2
Réf. : 271344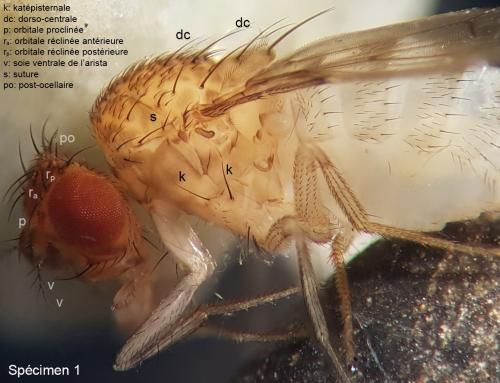 Christian Widmann : Suisse : Lausanne : 1010 : 25/08/2020
Altitude : 632 m - Taille : Corps (2.8-3.3 mm); ailes (2.5-2.9 mm)
Réf. : 271346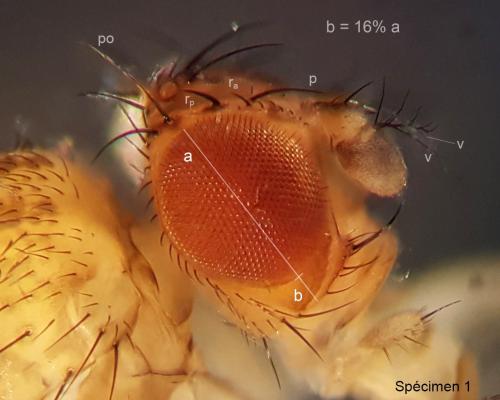 Christian Widmann : Suisse : Lausanne : 1010 : 25/08/2020
Altitude : 632 m - Taille : Corps (2.8-3.3 mm); ailes (2.5-2.9 mm)
Réf. : 271347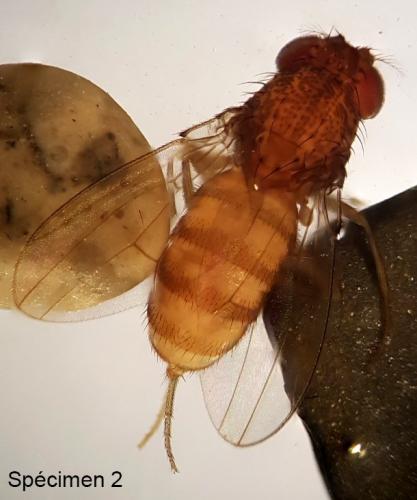 Christian Widmann : Suisse : Lausanne : 1010 : 25/08/2020
Altitude : 632 m - Taille : Corps (2.8-3.3 mm); ailes (2.5-2.9 mm)
Réf. : 271348
Christian Widmann : Suisse : Lausanne : 1010 : 25/08/2020
Altitude : 632 m - Taille : Corps (2.8-3.3 mm); ailes (2.5-2.9 mm)
Réf. : 271349
---
Edited by Widus on 28-11-2020 13:14