Thread subject: Diptera.info :: Asilus ?
---
Posted by Eric Steckx on 16-11-2005 21:43
#1
---
Good evening,
May I ask your help to confirm my identification of Asilus craboniformis ?
This big fly was coming and going nervously from leave to leave in an grassy land (Vis?, Montagne Saint-Pierre, Belgium, 19.06.2005).
Thank you.
?ric Steckx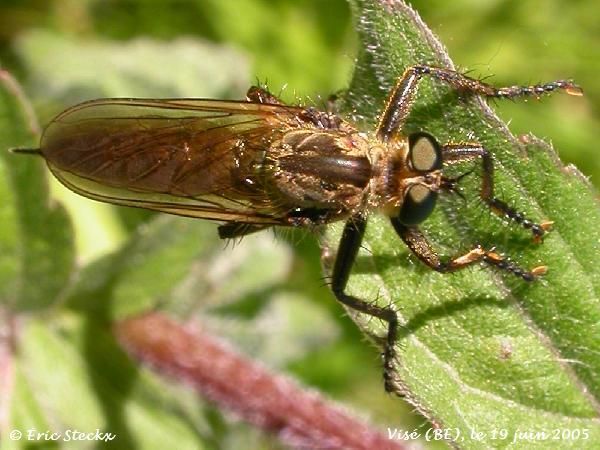 Posted by John Smit on 17-11-2005 09:03
#2
---
Hi Eric,
Asilus
is brown-red and yellow in colour.
This here is a female
Eutolmus rufibarbis
.
Distinctive are de black legs, with black bristles and somewhat orange-red hairs in between.
John
---
Edited by John Smit on 17-11-2005 14:15