Thread subject: Diptera.info :: Laphria flava?
---
Posted by Guenter on 13-01-2006 18:15
#1
---
Could this be a male of Laphria flava? Caught near Dornbirn/Vorarlberg (Western Austria) last year in July at an altitude of about 1200m. Sorry that the photo isn't good!
G?nter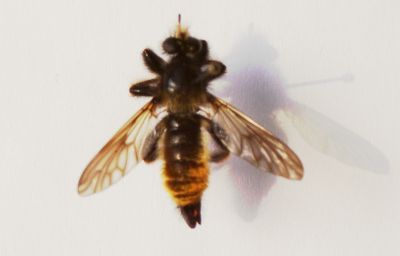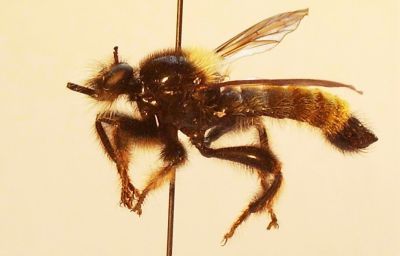 Posted by Guenter on 13-01-2006 18:33
#2
---
Yeah, it worked this time;)
Posted by Guenter on 14-01-2006 23:37
#3
---
Any suggestions?
Posted by lynkos on 15-01-2006 07:03
#4
---
Looks like no-one has any ideas for the moment :(. Wait a while and someone is sure to pass! Sarah
Posted by Jan Willem on 15-01-2006 10:52
#5
---
Hi G?nter,
It certainly looks like a
Laphria
. However I know that there are several species of this genus in Central Europe and I have never seen any other than
L. flava
. But don't worry, I agree with Sarah, if you have a little patience someone who knows a lot more about Asilidae (like Mark van Veen) will be able to say more about it.
Jan Willem