Thread subject: Diptera.info :: Haematopota, but after ?-< Haematopota bigoti
---
Posted by Roy on 15-11-2022 10:50
#3
---
Hello ,
here is a ventral shot where we can see what seems to me to be the clypeus and we can distinguish 2 small dark spots on it.
I checked the head under the microscope and I don't see any constriction on the first antennal article.
Best regards.
Christian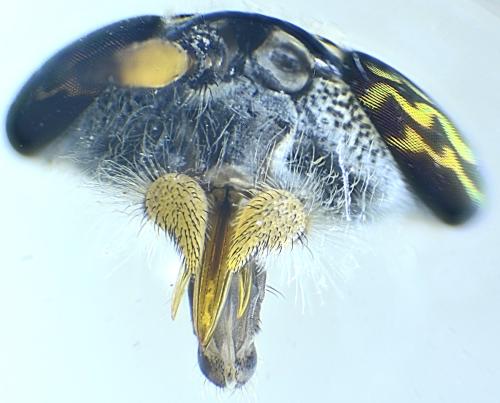 roy : France : Luçon : 85400 : 18/10/2022
Altitude : 10 m - Taille : 8,5 mm.
Réf. : 315192