Thread subject: Diptera.info :: Neomochterus pallipes ? -> Neomochterus shineri
---
Posted by CedricMondy on 04-08-2021 23:13
#4
---
Thank you Reinoud!
Here is a couple of close-ups of the head, it seems that the second antennae segment is not black but indeed more brownish-reddish.
Neomochtherus schineri
is not among the species included in the key I used probably because the key is from Germany and according to
Fauna Europeae
, it seems to be a more southern species. What would be the criteria to ID this species?
Thank you again for your help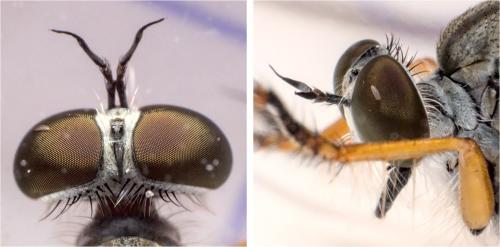 Cédric Mondy : France : Saint-Maur-des-Fossés : 94100 : 07/07/2021
Altitude : 42 m - Taille : 14 mm
Réf. : 287425
---
Edited by CedricMondy on 05-08-2021 10:20