Thread subject: Diptera.info :: Neomochterus pallipes ? -> Neomochterus shineri
---
Posted by CedricMondy on 20-07-2021 13:01
#1
---
Hi,
I just figure out that there is a sub-forum dedicated to Asilidae, so I transfer my message from the 'Diptera adults' sub-forum.
Thank you for your help!
CedricMondy wrote:
Hi everyone,
First encounter with an Asilidae, I used
this key
and I found that this male should be
Neomochterus pallipes
. Do you agree?
Thank you!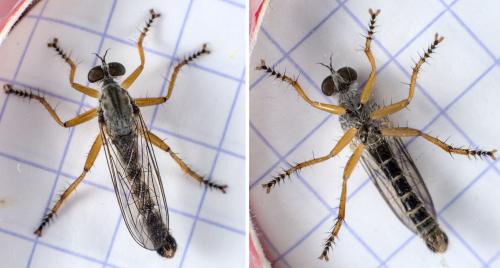 Cédric Mondy : France : Saint-Maur-des-Fossés : 94100 : 07/07/2021
Altitude : 42 m - Taille : 14 mm
Réf. : 285976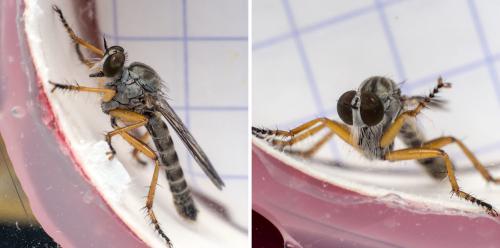 Cédric Mondy : France : Saint-Maur-des-Fossés : 94100 : 07/07/2021
Altitude : 42 m - Taille : 14 mm
Réf. : 285977
---
Edited by CedricMondy on 05-08-2021 18:51