Thread subject: Diptera.info :: Anthomyiidae laying eggs on Dianthus deltoides
---
Posted by Aiwok on 17-06-2021 13:38
#1
---
Hi, I found this small fly probably laying eggs into a flower. (11.6.2021; 53.58451114462728, 9.834316230492263) The location is a small artificial dune with grey hair-grass, Jasione montana and of course Dianthus deltoides.
Is it possible to identify it?
Regards,
Jan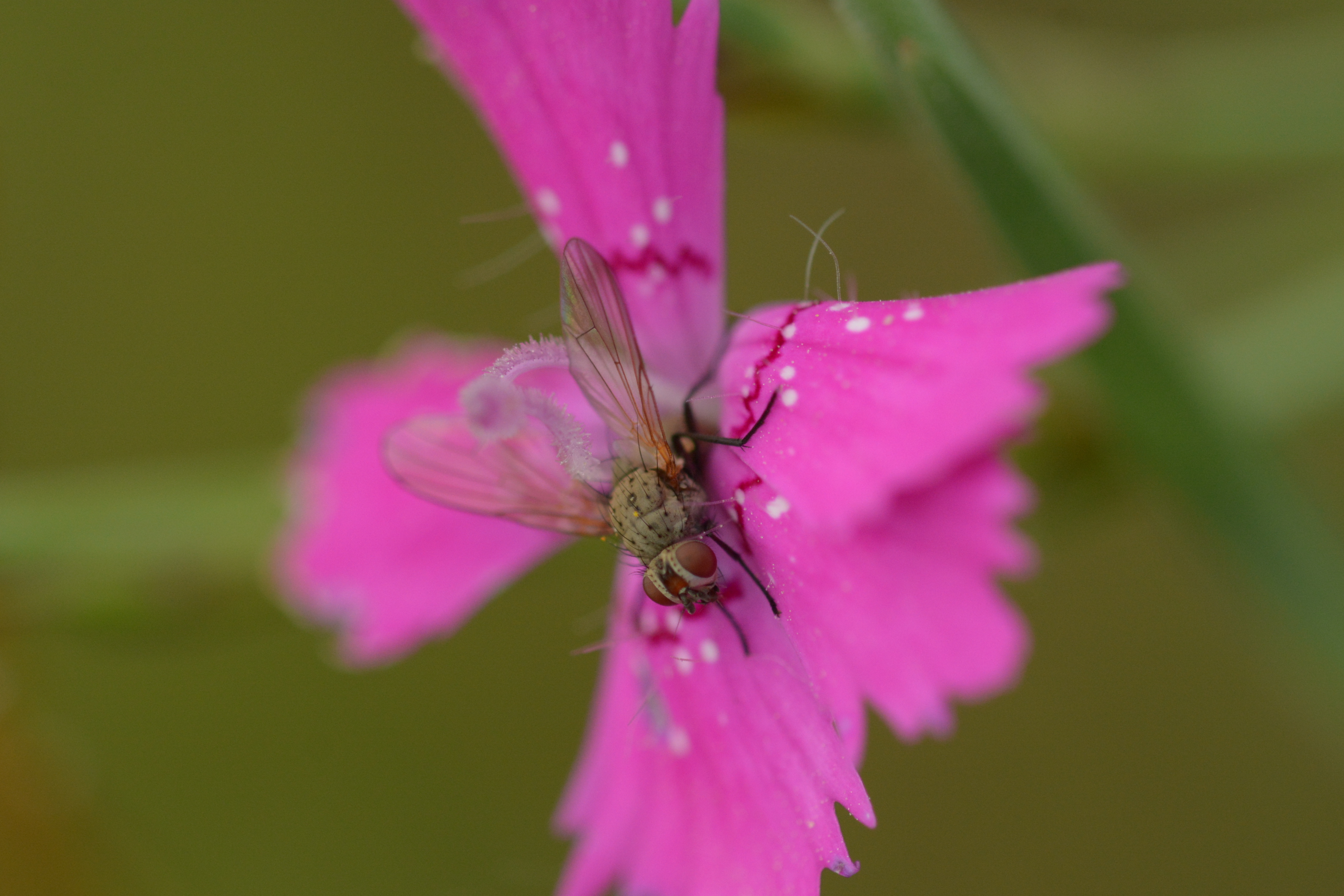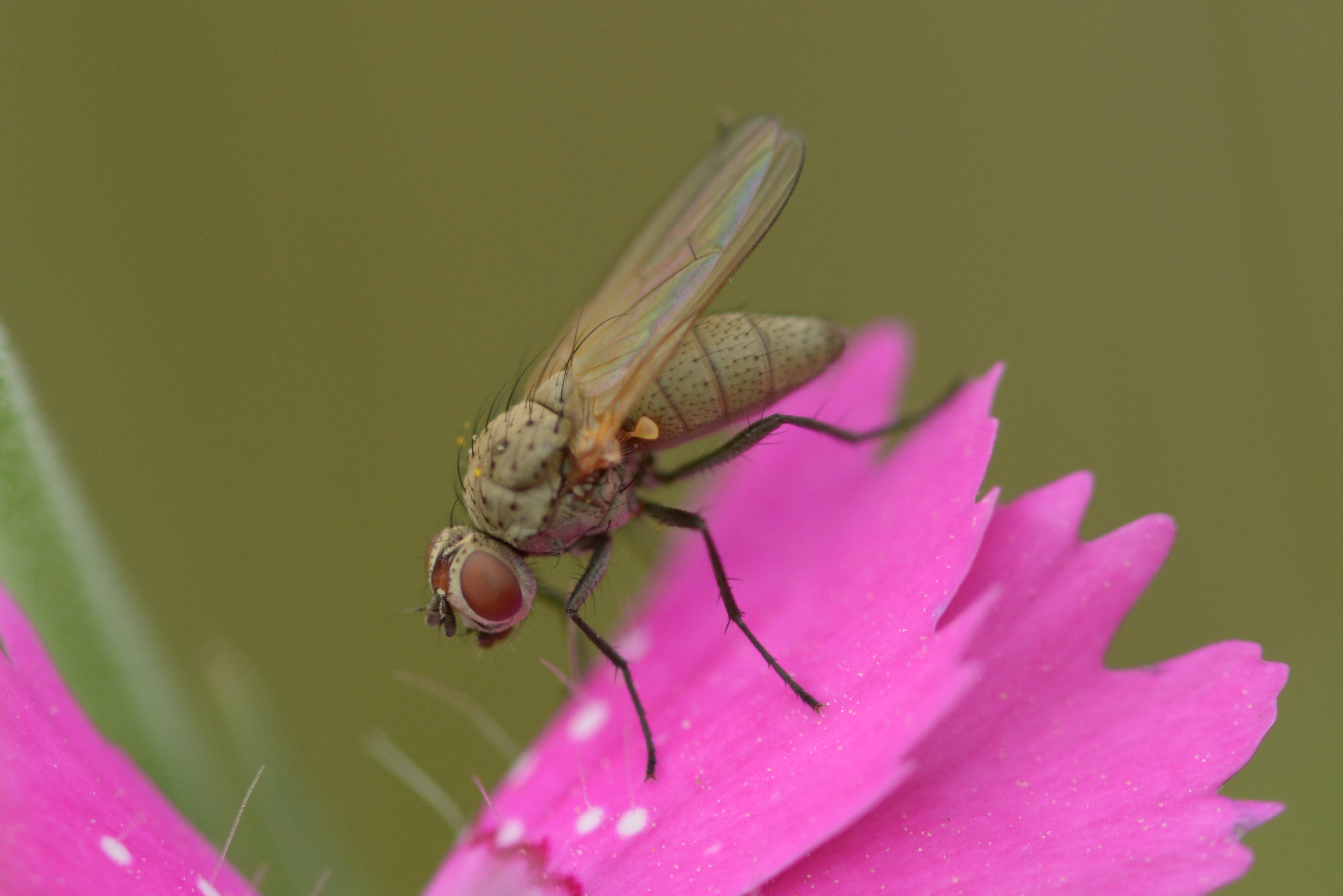 ---
Edited by Aiwok on 18-06-2021 00:40
Posted by Juergen Peters on 17-06-2021 18:17
#2
---
Female Anthomyiidae. Very difficult to ID from photos...
Posted by Aiwok on 18-06-2021 00:39
#3
---
Well, the pictures show at least some features, but I based my hopes mostly on the oviposition. Laying eggs into Dianthus deltoides might narrow it down I guess. That is, if the ecology is known welll enough.
Let's see if I can manage to adapt the title a bit.
Regards, Jan
Posted by Aiwok on 25-06-2021 09:11
#4
---
Looks like there is one more candidate to have a look at with regard to Anthomyiidae on dianthus. Yet it also no further than Anthomyiidae yet.
https://diptera.info/forum/viewthread.php?forum_id=5&thread_id=85506
So double pull up.. I know Anthomyiidae tend to be difficult.
Regards,
Jan